IT offshore outsourcing is...
optimal answer

Their developers are very talented, their customer service is excellent, and their staff is professional, friendly, courteous, and responsive.
Duane Chung, Pepperpot Enterprises

Offshore IT Outsourcing Team
HireRussians, a top IT outsourcing provider on Elance.com, is a registered trademark of Sibers, one of the most widely recognized software development companies in the marketplace today. Sibers is proud to be recognized by the International Association of Outsourcing Professionals as a provider with the most service personnel in Russia.
HireRussians.com offers prompt service for any type of software programming project, and quickly provides you with a team of expert programmers to meet all of your specific needs.
If you are new to the world of outsourcing, our company can guide you through the entire process in order to ensure you are completely satisfied with your experience.
If you have tried outsourcing before, with poor results, HireRussians would appreciate the chance to restore your confidence. Our company is completely aware of the two most important needs in the industry: transparency and safety. We understand these needs and speak your language.
If you are under the impression that Indian programmers offer the most affordable outsourcing options, we welcome you to compare our services and see how we stack up. You may just be pleasantly surprised by the price and the quality we provide.
---
---
Our recent works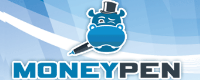 MoneyPen Automation System
MoneyPen (by 2Hippo Pty Ltd.) is a job management system aimed at mobile works and tradespersons that need to plan work, keep track of time and materials used for each job and handle invoicing without the need to use a computer or PDA.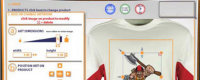 T-Shirt Designer
This web-to-print enterprise solution is an online designer that allows users to have a picture printed on their garment. All you need is enter the site and with the help of a Flash tool draw a picture.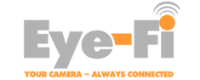 Eye-Fi
With an active Wi-Fi access point and no wires, the Eye-Fi memory card for digital photo cams transfers photos from the card to one of many popular photo sharing and printing services, blogs and social networking sites – flickr, Picasa, facebook, etc.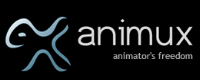 Animux
Animux is an open-source OS based on Linux. It has over 50 applications and 60 tools for creating live action audio/video digital assets. It is designed to help animators to handle tasks like preproduction, production and post-production of graphics, audio and video.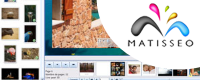 Matisseo
With Matisseo desktop tool and the website, users create photo albums with ability to share them with each other, edit them, pay for them online and track their delivery status.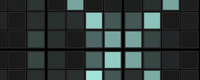 VoxMatrix for iPad
VoxMatrix is an iPad application to create harmonic melodies. Users choose cells by tapping them and they start to interact and affect each other, depending on pitch and distance and the melody sounds.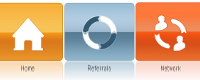 Wedding pro's social network
This web application is an online social network for wedding professionals like photographers, wedding planners, etc.
---