IT outsourcing is the answer!

Their developers are very talented, their customer service is excellent, and their staff is professional, friendly, courteous, and responsive.
Duane Chung, Pepperpot Enterprises

Offshore IT Outsourcing Team
HireRussians, a registered trademark of Sibers and one of Elance.com's top IT outsourcing providers, offers fast, reliable support for all types of software programming projects, providing you with a team of expert developers dedicated to tackling your needs. We are proud to be recognized by the International Association of Outsourcing Professionals.
Outsourcing for the first time? We'll guide you through the entire process and ensure your quality standards are met.
Transparency and security: two values on which we do not compromise. If you're skeptical due to previous negative experiences, we'll show you what outsourcing done right is all about.
Scanning the globe for cheaper options? HireRussians delivers quality at an affordable price. Compare our services and see how we stack up against the rest. We think you'll be pleasantly surprised.
---
---
Our recent works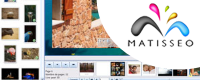 Matisseo
Matisseo's desktop tool and website allow users to create shareable photo albums that can be edited, paid for, submitted for print and tracked, all online.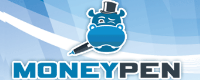 MoneyPen Automation System
MoneyPen by 2Hippo Pty Ltd. is a management system for people wanting to schedule their work, time-track, evaluate materials usage and handle invoicing, all while being on the go.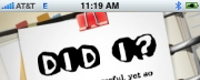 Did I?
Did I? is the perfect "memory enhancement" app. Its purpose is to keep you apprised of your daily plans. It's not a complicated "Getting Things Done" (GTD) task list or goal-tracking application, but when it comes to accomplishing chores, errands and projects, Did I? is invaluable.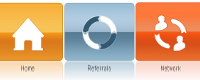 Wedding pro's social network
An online social network developed exclusively for wedding professionals — photographers, wedding planners, DJs, etc.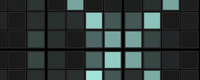 VoxMatrix for iPad
A silky-smooth iPad app for musicians, VoxMatrix allow users to design and generate harmonic melodies. Tapped cells interact and affect one another, achieving different sounds according to pitch and distance.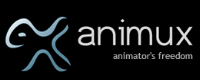 Animux
Animux is an open-source Linux-based OS with 50+ applications and 60 tools designed for animators. Perfect for creating live action audio/video digital assets, Animux effortlessly executes tasks like pre-production, production and post-production of graphics, audio and video.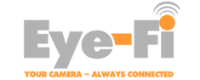 Eye-Fi
Using only an active Wi-Fi hotspot, the Eye-Fi memory card transfers images and videos from a digital camera to the most popular photo sharing sites and printing services such as Flickr, Picasa, and Facebook — and all without cables!
---